Installations
Armory
Portland Center Stage
128 NW Eleventh Avenue
Portland, Oregon 97209
Portland, OR
—
Mictlan the underworld
Propulsion Zone
818 SW 1st Ave
Portland, OR
—
Tlalocan
(TBA) NE Airport Rd
Hillsboro, OR 97124
—
Yolotl Restaurant
13140 SE 172nd Avenue #122,
Happy Valley, OR 97086
—
Second Death
Mega Foods
1542 Mt Hood Ave, Woodburn, OR 97071
—
Posada
Propulsion Zone
818 SW 1st Ave
Portland, OR
—
Mi Jalisco Taqueria
1255 N Main Ave,
Gresham, OR 97030,
—
Macario
Hollywood Theater
4122 NE Sandy Blvd, Portland, OR 97212
Ofrendas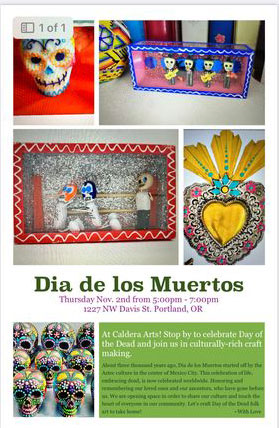 Dia de Muertos: Nov 2  / 5:00-7:00pm / 1227 NW Davis st. Portland OR

Porland Mercado


7238 SE Foster Rd

—
Pet Ofrenda Mount Tabor
5932 SE Lincoln St, Portland, OR 97215
—
Woodburn
The Second Death
Photography exhibition and Orenda.
—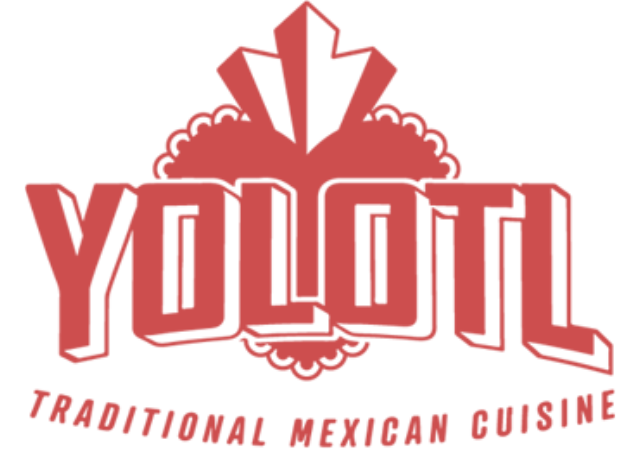 Yolotl Traditional Mexican Cuisine
13140 SE 172nd Avenue #122,
Happy Valley, OR 97086
Events
November 1st | 7pm
Información del evento en español
 Celebrate Dia de los Muertos at the Chehalem Cultural Center!
This year we're excited to host a variety of groups that will share with us the evolution of traditional and contemporary Dia de los Muertos traditions! All are welcome to join us to celebrate through food, music, dance, and art on November 1 from 7pm in the Chehalem Cultural Center Grand Ballroom.
Día de Muertos (Day of the Dead) is celebrated in central and southern Mexico at the beginning of November. While this coincides with the Catholic holiday, All Soul's & All Saint's Day, indigenous people combined this with their ancient belief of honoring their deceased loved ones. It is believed that the gates of heaven are opened at midnight on October 31, and the spirits of all angelitos (children) are allowed to reunite with their families for 24 hours. Then, the spirits of the adults come down to enjoy the festivities prepared for them.
Teatro Milagro
Every year Milagro observes Día de Muertos with the premiere of a new production, altar display, and community events through the Central Eastside Muertos Celebration.
525 SE Stark St, Portland OR 97214
Lucha LIbre Ofrenda
Closing Event of the Dia de Muertos a celebration of life Festival.
Nov 4 2023
6:00pm – 10:00pm
2014 SE 9th Ave, Portland OR 97214
Festival de Muertos
Nov 4 2023
9985 SW 125th Ave Beaverton OR 97008
Woodburn
Museum / Bungalow Theater
Lecture, Photography exhibition and film.
455 N Front St, Woodburn, OR 97071