Art and recycling
One of the goals of the project is to have most of its installations made by recycle and second hand materials collected in the state of Oregon.
Art Installations
Some of art sites will have designated spaces for Oregon groups, individuals and organizations to participate with their own offerings. at the same time some of these spaces will host state and international artists 2 dimensional work, sculpture, video among others disciplines.
Please click on 2023 for full calendar activities and events. the Map section also will share organizations and places where the day of the dead is celebrated around cities in Oregon probably close to you.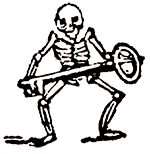 A Celebration of Life Event

This project is possible thanks to the support
of the Oregon Community Foundation.
Ongoing exhibits until November 30, 2023
Mexican culture emphasizes the commonality of all people. The Day of the Dead (Día de los Muertos) reflects the Mexican belief that we are not truly dead until we are no longer remembered by someone who is still alive. That is why stories and celebrations of the people who shaped our lives are so important. Every present is shaped by the past and every future by the present. We honor our inheritance and our visions, and we celebrate our place in the circle of existence.
Oregon has a significant Mexican community that is often seen only in their capacity as laborers. This project is intended to make visible and uplift the Hispanic community around the state. For this project, different Oregon artists have come together to share the history of the Day of the Dead. The individual art pieces, photography and printmaking exhibits, installations and Ofrendas are built and display in cities such as Eugene, Portland, Woodburn, Gresham, Springfield, Hillsboro and Happy Valley
 Some sites will display one of the 13 skeletons. The sites are each unique with their own personality – like the locations where they are situated. For a sneak preview of the locations, check out the News section of this website. You can also learn how to prepare your own Ofrenda as part of the celebration.
The festival open with a jewell of the Mexican Cinema. Macario the movie will be screen at the Hollywood Theatre October 17 at 7:30pm. An will close with a Lucha libre performace alternating with film shorts of ULTRA CINEMA the Festival of Experimental and found footage Mexican film.
We are well aware Oregon is a big, diverse place, and there are many more communities outside of the big cities where this year's exhibits will be. We are working to find more support to be able to take this project to more places.
Ongoing exhibits until November 30, 2023
The Festival starts from October 17th to November 5th, 2023
DAYS LEFT UNTIL OPENING OCT 17 2023
Dia de Muertos
Calendar 2023
A full list of our 2023 Events, exhibitions and installations.