Día de Muertos Exhibits in Eugene
An artistic exhibit in Eugene documenting the Day of the Dead traditions.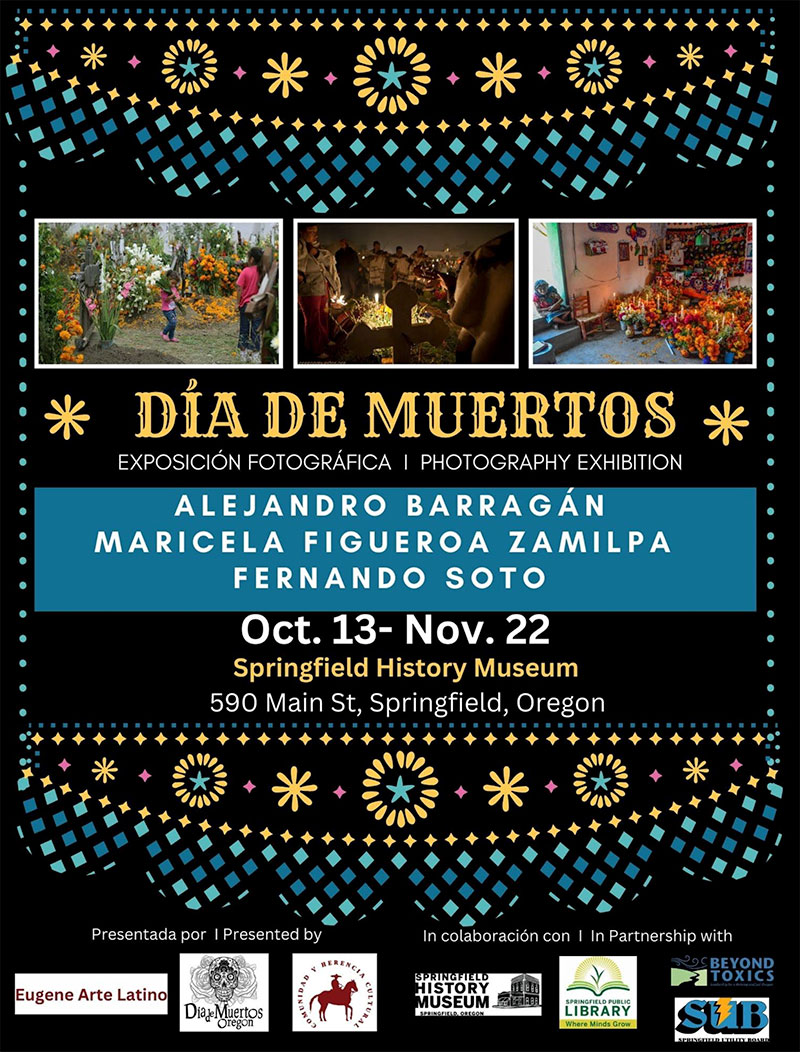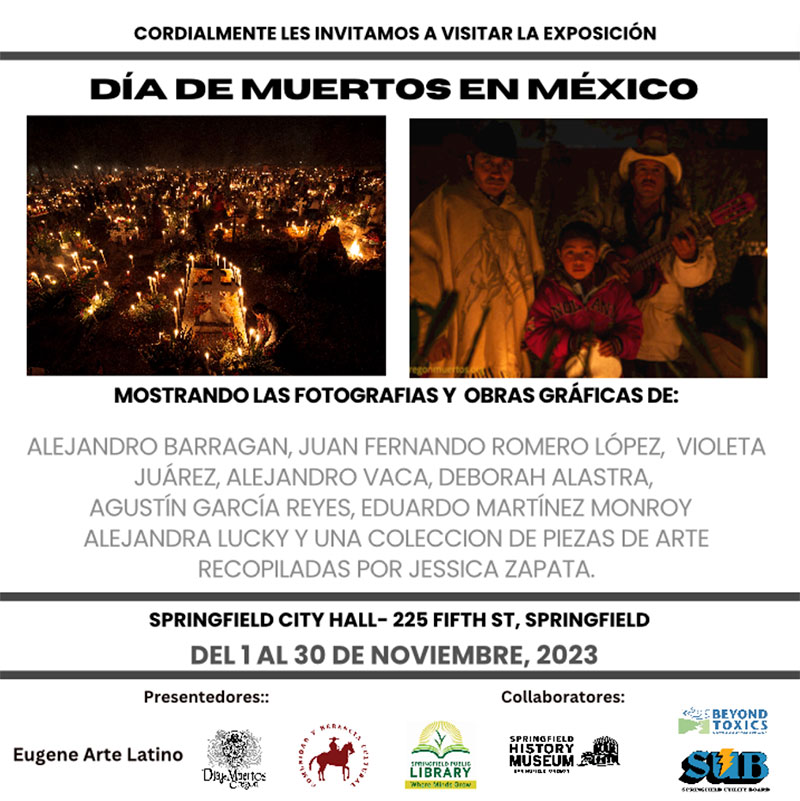 Eugene Arte Latino presents a photographic documentary series of the Día de Muertos in Mexico.
Eugene Arte Latino, in collaboration with OregonMuertos.org, will present three photography exhibits around Eugene, Oregon. The exhibits will be about the annual Mexican celebration of the Day of the Dead.
Six Mexican photographers will present documentary and portraiture images of this important tradition in Mexican culture. In addition, in one of the sites Arte Latino will recreate a traditional ofrenda, and display one of the 13 traditional skeletons created for this Oregon festival.
Español
Eugene Arte Latino en colaboración con OregonMuertos.org presentatres exhibiciones fotograficas sobre el Día de Muertos alrededor de Eugene Oregon. Seis fotografos Mexicanos presentaran fotografía documental y retratos de esta importante celebración de la cultura Mexicana. Ademas Arte Latino presentara la creacion de una Ofrenda tradicional y se mostrara uno de los 13 esqueletos gigantes creados para este 2023 festival de "Dia de Muertos A celabration of life"
WHERE?

Maude Kerns Art Center
1910 East 15th Avenue
Eugene, Oregon 97403
History Museum
Emerald Art Center,
500 Main St, Springfield, Oregon
Sprinfield City Hall
225 Fifth ST,
Springfield, Oregon
ARTISTS
Juan Carlos Reyes
Alejandro IV Barragán
Salvador Sandoval
Maricela Figueroa Zamilpa
DATE & HOURS
October 13 – November 3 2023
Opening October 13
Maude Kerns Center
Gallery Hours:M-F 10:00am-5:30pm
Sat. 12-4:00 pm
www.mkartcenter.org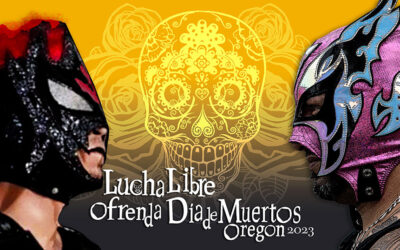 Lucha Libre OfrendaCelebrities of Lucha Libre from Mexico and United States will perform for the Día de Muertos closing event in SE Portland.Casandro El Exotico / 23 minHomenaje al Santo / 4 minMedium / 2:48 minDía de Muertos a Celebration of Life Will Close the...