That is a funny thing, to be dead.
Death was always considered a part of life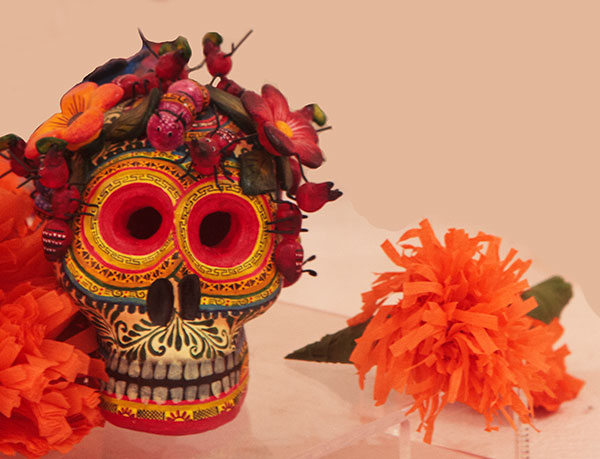 Cultural trademark of the tradition
For the ancestors in the Mesoamerican world, death was considered a part of life, just like any other stage of life. Death was seen as a new beginning. This point of view evolved during Colonial times and it became part of the cultural syncretism (fusion of two cultures). Humor around death has been a characteristic trait for Mexican culture. The representation of skulls and skeletons has always been playful; this humor touches many aspects of the traditional and of a more contemporary Mexican culture.
Español
Para los ancestros en el mundo Mesoamericano, la muerte fue considerada parte de la vida, como otro estadio de la vida.
La muerte siempre fue un comienzo nuevo. Este punto de vista existió durante los tiempos de la colonia y sigue siendo parte del sincretismo cultural.
El humor al derredor de la muerte es una tradición cultural mexicana , la presencia de cráneos y esqueletos sigue siendo un toque de humorismo en diferentes aspectos de la cultura mexicana contemporánea.
ARTISTS
Alejandro IV Barragan,
Comedian TJ
DATE & HOURS
OCTOBER 17 – NOVEMBER 2 2023
HRS: TBA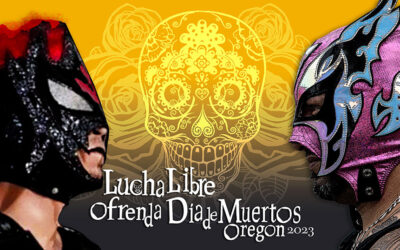 Lucha Libre OfrendaCelebrities of Lucha Libre from Mexico and United States will perform for the Día de Muertos closing event in SE Portland.Casandro El Exotico / 23 minHomenaje al Santo / 4 minMedium / 2:48 minDía de Muertos a Celebration of Life Will Close the...